Missing Oregon Woman Found Alive After Car Plunges Off Big Sur Cliff
Angela Hernandez, 23, was found on Friday after hikers noticed her Jeep Patriot SUV partially submerged at the bottom of a cliff in the Big Sur area.
The couple said after they found the Jeep at the bottom of this cliff, they walked back to their campsite about a mile or two from the vehicle along the beach. She had been driving on the scenic coastal road from her home in Portland to Los Angeles.
An extensive, days long search for a missing OR woman ended in an incredible rescue off the Big Sur coast this weekend, according to a report by KION 5 in Monterey.
Hernandez had been declared missing when she appeared to vanish after CCTV footage captured her at a Carmel gas station on July 6, around 80km (50 miles) north of Highway 1 where she was found.
Alone on the desolate shore for seven days, she survived by using her radiator hose to siphon water from a nearby stream, according to KGO-TV.
"She has not shown her family any signs of depression, to be suicidal or any indicators that would explain her unexpected disappearance", it adds.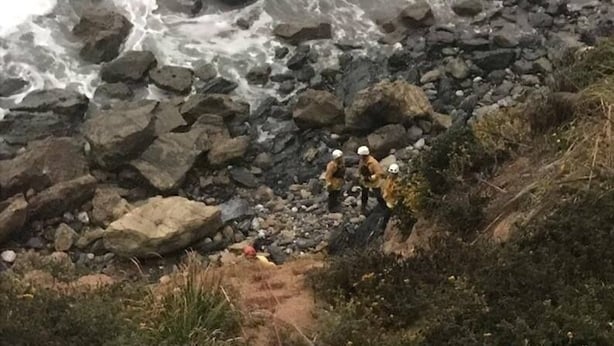 Image Monterey County Sheriff's Office
She's a fighter and she fought this long and she will continue to.
"Angela Hernandez has been located and is being transported to the hospital", the sheriff's office tweeted just after 11 p.m. Friday. It's not going to be an easy recovery. Calls to her cell phone went straight to voice mail.
A GoFundMe account has been set up by her sister.
A woman has survived a week by drinking water from her car's radiator after plunging 200ft down a sheer cliff at a California beauty spot when she swerved to avoid an animal.
"I know everyone on the West Coast and probably across the nation is thankful to know she is alive and on the road to recovery", Blankswade said.
Hernandez's sister thanked rescuers on her Facebook page. She sent a text around 10 p.m. July 5 saying she was exhausted and stopping to sleep in her vehicle at a grocery store parking lot in Half Moon Bay, in San Mateo County, said a missing persons flier.