Watch this officer rescue child running alongside freeway traffic
A police sergeant was honored for his quick actions in rescuing a young child from a busy roadway in suburban Chicago.
Mannino, who was on patrol, stopped his police vehicle to block a lane of traffic, ran after the child and scooped him up, telling him "you're OK". Sgt. Mannino was presented the police department's Life Saving Award on June 7.
At one point, a large truck can be seen passing within a few feet of the approximately one-year-old child at a high rate of speed. "I just wanted to get to him quickly and make sure he had no opportunity to move".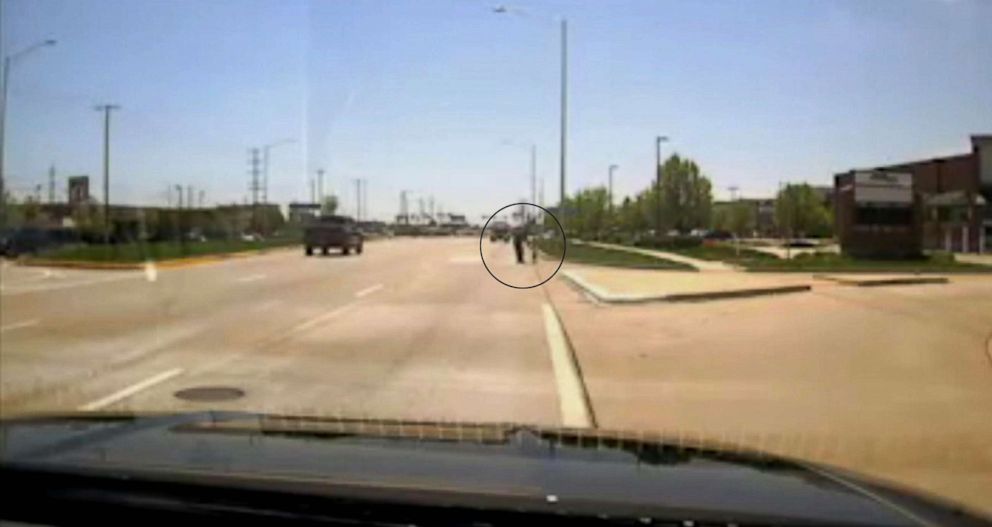 Naperville Police Department FacebookA Naperville Police office rescued a toddler alone on a busy road in Naperville Ill. May 2018
When Mannino catches the boy, the dash cam footage shows him telling him "You're OK, you're OK", then asking the boy his name. Mannino then tells dispatchers he would begin looking for the boy's parents. In dashcam footage of the rescue, Mannino is seen running after the child before carrying it back to his cruiser.
Police said the boy had "escaped his mother's watchful eye" at home and was not hurt in the incident.