Destiny's Child Just Reunited On Stage During Beyonce's Coachella Performance
After all, it is not for nothing that the beauty is known as Queen Bey by her fans.
Don't get us wrong, we love the suspense, we really do, and honestly we're just devastated that we weren't there to witness her latest stunt in person.
Beyonce and Destiny's Child perform Saturday during the Coachella Music and Arts Festival in Indio, California, April 14, 2018.
After weeks of rumors, Coachella audience was lucky to also witness the much hyped Destiny's Child reunion. After months of rumors that the trio would reunite at the music festival, the ladies performed their hits "Lose My Breath", "Say My Name", and "Soldier" from their '90s and early aughts albums.
Before last night they last performed together in 2015 at the Stellar Awards where they sang Say Yes.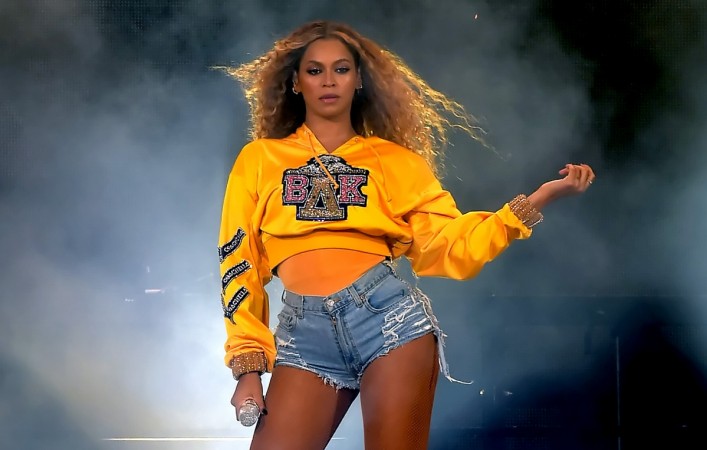 Destiny's Child Just Reunited On Stage During Beyonce's Coachella Performance
Beyoncé at coachella looks out of this world ❤.
The mind-blowing performance made up for past year, when the "Love on Top" singer had to pull out of 2017's festival on doctor's orders because she was pregnant with twins.
The singer - whose set marked the first time a black woman has headlined the California festival - was a trending topic nearly immediately, sparking hundreds of thousands of tweets declaring the festival #Beychella.
Her husband, rap mogul Jay-Z, popped up on stage toward the end of her set to join in their song "Deja Vu". "I had time to dream with two beauitful souls in my belly and this this is everything I dreamed of and more".
When talking about missing performing at the festival previous year, Bey said her pregnancy gave her time to dream up the show and it was unbelievable seeing it come to life. Fans will have to wait and see what other surprises she has up her sleeve for her second set.