War criminal poisons himself in court after sentence is upheld
A Bosnian-Croat war chief has died after downing poison during his war crimes trial at The Hague, the Croatian Prime Minister has confirmed.
A war criminal who commanded forces in the Bosnian conflict of the early 1990s has died after drinking a vial of what he called poison in court as he was told his 20-year prison sentence would be upheld. Reports suggest the judge asked that Praljak's glass be preserved as evidence.
It is understood that the 72-year-old then raised a small brown bottle to his lips, and drank it in full view of the cameras filming the hearing.
The International Criminal Tribunal for the former Yugoslavia was set up in 1993.
Praljak was one of six former Bosnian Croat political and military leaders who had appealed against their convictions in 2013 for crimes in East Mostar. The Croatian prime minister, Andrej Plenković, confirmed his death and offered his condolences to the family.
Praljak was trying to appeal a twenty-year sentence for crimes during the Bosnian War.
Dutch police also said an investigation had been launched, but would not disclose whether Praljak was alive or dead.
Questions the detectives will attempt to answer include: What was the liquid Praljak drank and how did he manage to get it into the tightly guarded courtroom?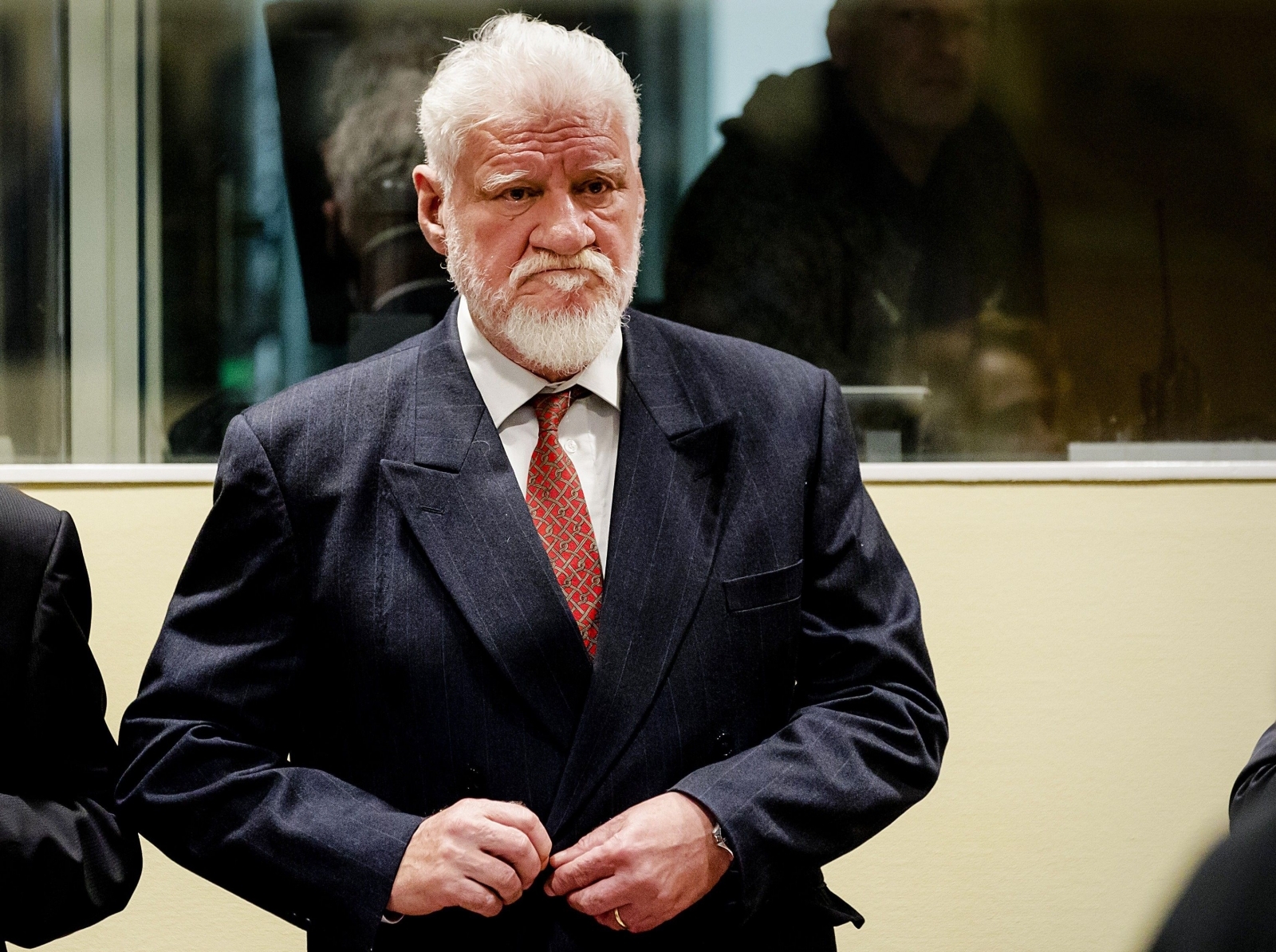 Yugoslavian war criminal 'takes poison' to end hearing at UN court
Footage shows Praljak standing up before tipping his head back and swallowing a glass of something as he told the judge: "I have taken poison".
Mr Fila said: "They inspect metal objects, like belts, metal money, shoes, and take away mobile phones".
Nick Kaufman, an Israeli defense lawyer who used to work as a prosecutor at the tribunal, also said a defendant could find a way to bring in a banned substance.
Plenkovic said at a press conference that "we have all unfortunately witnessed his act by which he took his own life".
Croatia claims it has "clean hands" over the 1992-95 war in Bosnia and wanted the decision overturned. The International Criminal Tribunal for the former Yugoslavia (ICTY), established by the United Nations in 1993, shuts its doors next month when its mandate expires.
The appeals hearing comes a week after the judges sentenced former Bosnian Serb military commander Ratko Mladic to life in prison. It has indicted 161 suspects, of which 90 have been convicted.
The original trial began in April 2006 and provided a reminder of the complex web of ethnic tensions that fueled fighting in Bosnia and still underlies frictions in the country today.