War criminal dies after taking poison in United Nations court
The judges were ruling in the appeals of six former Bosnian Croat political and military leaders accused in a campaign against Bosnian Muslims during the breakup of Yugoslavia.
As Slobodan Praljak listened to his sentence of 20 years, he raised a small bottle to his lips in full view of the camera crew and shouted, "I am not a war criminal, I reject the verdict with contempt!"
Croatian state TV says Slobodan Praljak has died after taking poison at war crimes court in The Hague.
The dramatic incident happened during an appeal hearing at the International Criminal Tribunal for the former Yugoslavia (ICTY).
A lawyer for Praljak, a commander of ethnic Croatians during the 1990s war in Bosnia, said that his client had poisoned himself and emergency services rushed to the scene.
The judge suspended the hearing and Praljak was brought in for treatment, according to Reuters.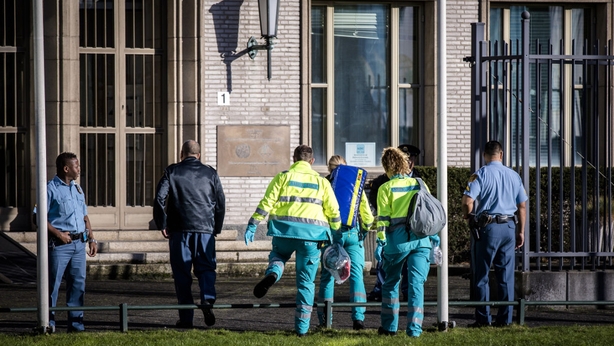 War criminal dies after taking poison in United Nations court
Later, a court spokesman said he was still alive and was being treated.
Croatian state TV reported that President Kolinda Grabar Kitarovic made a decision to cut short an official visit to Iceland and the government was holding an emergency session.
A United Nations war crimes tribunal upheld the convictions Wednesday of six Bosnian and Croat political and military leaders who were convicted in 2013 of war crimes during the 1990's.
Praljak had received a confirmation of his 20-year sentence.
.
Gen. Ratko Mladic, known as the "Butcher of Bosnia", was convicted last week of genocide, war crimes and crimes against humanity, and given a life sentence.
Set up by mandate of the UN Security Council in 1993, the ICTY is due to close when its mandate expires at the end of the year.