New Hampshire hospital evacuates emergency and operating rooms due to mysterious odor
The Exeter Police Department urged residents and local fire departments via Twitter to not bring new patients to Exeter Hospital due to the evacuation.
Debra Vasapolli, director of Community Relations, said staff in the inpatient OR started experiencing for symptoms of dizziness, nausea and vomiting around 8:30 a.m. The Epping Fire Department was sent to check out the area for carbon monoxide, but the exact cause was not confirmed Friday afternoon. The latter was closed out of "an abundance of caution", she said.
Emergency crews initially responded to a report of an odor investigation in the emergency room area just after 11 a.m.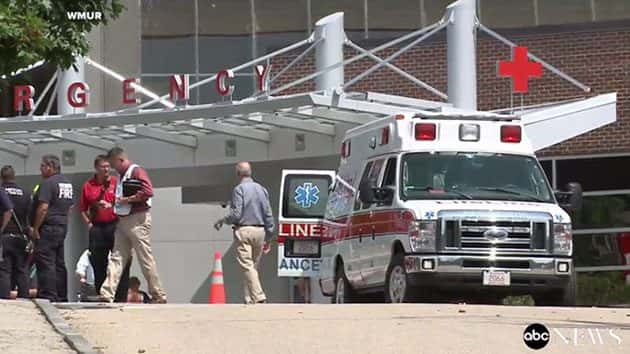 BREAKING: 20 Patients Treated for Chemical Release at Hospital Emergency Room
Town manager Russel Dean told CBS: 'What we know is patients were being treated with flu-like symptoms when those treating them also started feeling ill so the OR was shut down'.
A statement from the hospital said all other hospital wings were unaffected by the problem and running as usual.
Other staff members in the hospital's operating room later became ill, she said.